Copyright © 2014 by Ryan G. Van Cleave. All rights reserved.











"[Unplugged] reads like a thriller novel..."



"... A clear, accessible manner
with some powerful turns of phrase…"


Want free insider tips on writing and publishing, as well as exclusive interviews with agents, authors, and editors?


**Visual Storytelling is complete and will be out from Oxford UP in Fall 2015
**Ryan received a 2014 Robert O. Barkley Teaching Fellowship
**Ryan won an Individual Artist Fellowship in Literature from the Florida Division of Cultural Affairs
**Unlocked wins a Gold Medal in the Florida Book Awards
**Unlocked is named a "Quick Pick for Reluctant Readers" by the American Library Association
**Unlocked wins a Gold Medal in the Florida Publisher's Association Awards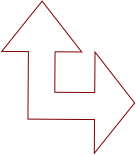 Sign up for the "Ryan G. Van Cleave Infrequent Newsletter" above. You'll only hear from me about 6x per year, and almost none of it will include those obnoxious "Please, please, please buy MY book!" requests that really aren't very effective and no one wants to hear.
Sign up today and you'll receive my 18-page .pdf "Making the Most of a Writing Critique Group" at no cost. You'll receive it from me personally--not from a robot, intern, or autoresponder--along with a thank you note because I value every single newsletter recipient and supporter of my work.