Copyright © 2014 by Ryan G. Van Cleave. All rights reserved.











"[Unplugged] reads like a thriller novel..."



"... A clear, accessible manner
with some powerful turns of phrase…"


Want free insider tips on writing and publishing, as well as exclusive interviews with agents, authors, and editors?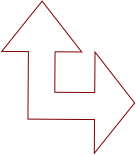 Sign up for the "Ryan G. Van Cleave Infrequent Newsletter" above. You'll only hear from me a few times per year, and almost none of it will include those obnoxious "Please, please, please buy MY book!" requests that really aren't very effective and no one wants to hear.
Sign up today and you'll receive my 18-page .pdf "Making the Most of a Writing Critique Group" at no cost. You'll receive it from me personally--not from a robot, intern, or autoresponder--along with a thank you note because I value every single newsletter recipient and supporter of my work.
**Ryan's picture book manuscript, Smelldown at the PU Corral, received an Honorable Mention in the Rising Kite Awards from SCBWI Florida.
**Ryan's now the proud owner of a humor column for Scene Magazine (which recently changed its name to Sarasota Scene). Here's the first one. See for yourself if he's funny. And here's the second one just to prove they didn't can him after that first one.
**Ryan's about to launch a kidlit book review and resource site. More details coming soon, but it'll include useful things for writers, agents, editors, parents, and teachers.
**Thanks to kidlit superstar Jane Yolen who WOWed us with class visits and a great reading/talk this January @ Ringling College.